Lock Installation Services
Need a reliable locksmith?
We're ready to help you with all your locksmith needs!
Home security begins with your locks. You can have the most sophisticated CCTV system on planet earth watching every corner of your property around the clock but if an intruder gets to the door and meets little resistance it won't matter. They'll be in and gone and all you'll have is a video record of being ripped off. At B&W Locksmith and Auto we offer peerless lock installation services that will provide you a robust first line of defence against even the most determined intruder and all for some of the most competitive prices you'll find.
Choose B&W Locksmith and Auto Installation Services in Calgary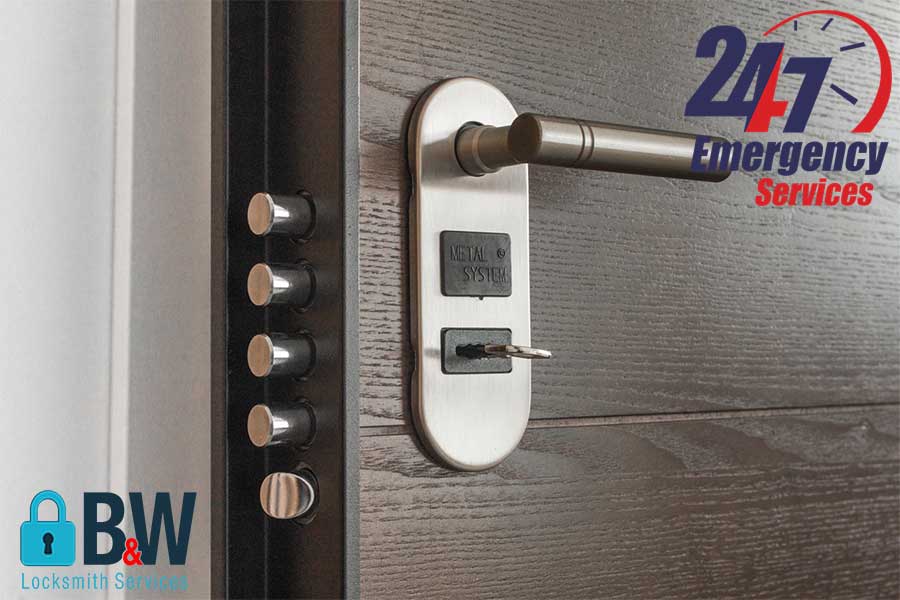 We are fully bonded and insured and take pride in the talent and experience of our team members and the quality of the work they do. Whether you own a century old Victorian home or a brand new condo or a business in downtown you need the right locks to secure it against the nefarious intentions of others. Whether you're in Acadia, Cedarbrae, Evergreen or any of the city's other neighbourhoods or suburbs we have the right locks for you at the right price.
We have been a part of the Calgary community for a long time and over the years have built a solid reputation for delivering top quality work at reasonable prices. We never cut corners and we treat every aspect of your property with the utmost respect, making sure everything is clean and tidy before we leave. When you enlist B&W to install the locks in your home or business the job will be done right the first time.
We work closely with our customers to determine their exact needs and then suggest a range of options to best suit those needs, keeping in mind mitigating factors such as location and your budget. We install only the highest quality locks from leading manufacturers including Schlage, Yale, Baldwin, Mul-T Lock and more. Once you have made your selections our master locksmiths get to work installing them.
The benefits of choosing B&W Locksmith and Auto lock installation services to install your new locks are many and include the following:
We have one of the most experienced and highly trained lock installation teams in Calgary.
We have a wealth of experience in all manner of residential and commercial lock installation.
We understand how locks work with other aspects of home and business security systems to form a multi-layered response to threats.
We can easily rekey any lock you know or believe has been compromised.
We offer comprehensive 24 hour emergency service wherever you are in greater Calgary.
We are fully bonded and insured, unlike the local handyman.
And don't forget, having your locks installed by a professional locksmith may result in reduced insurance premiums.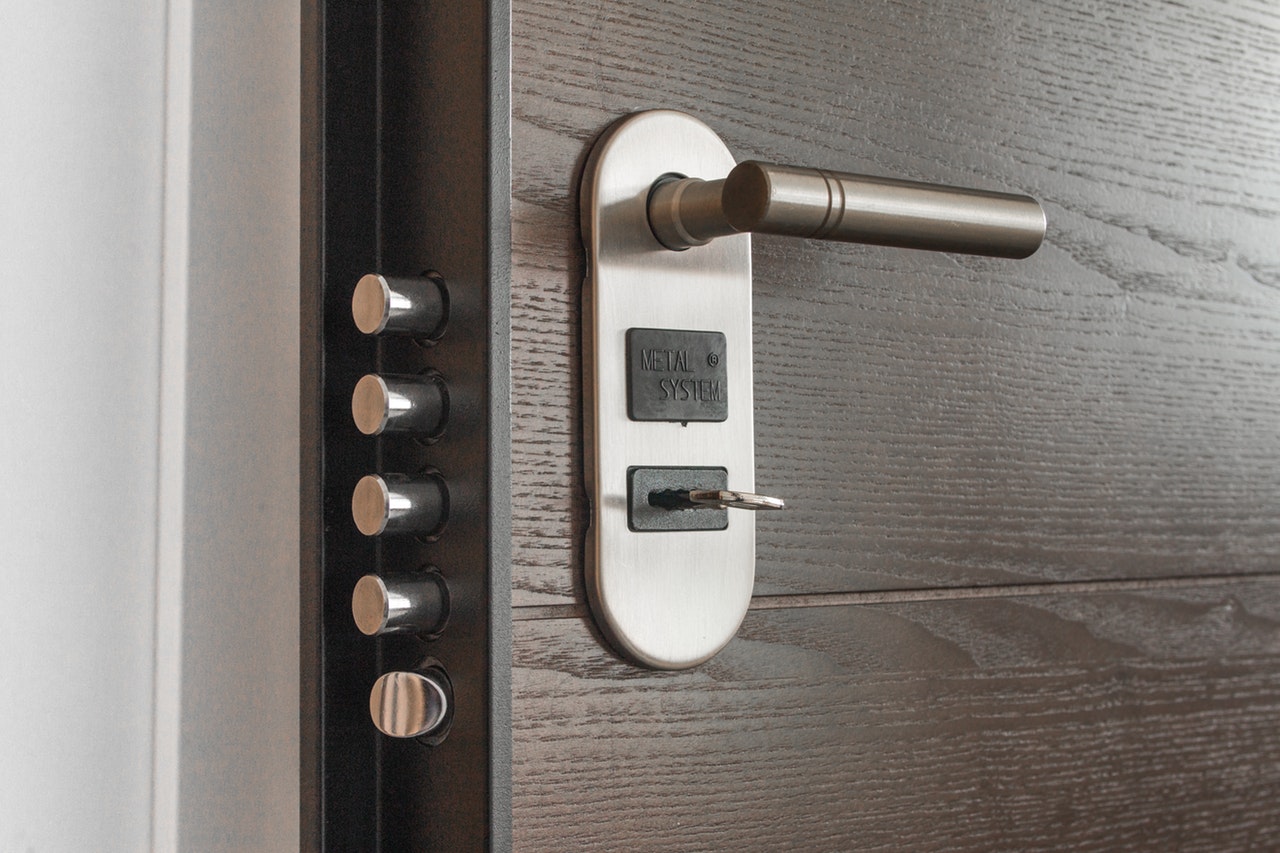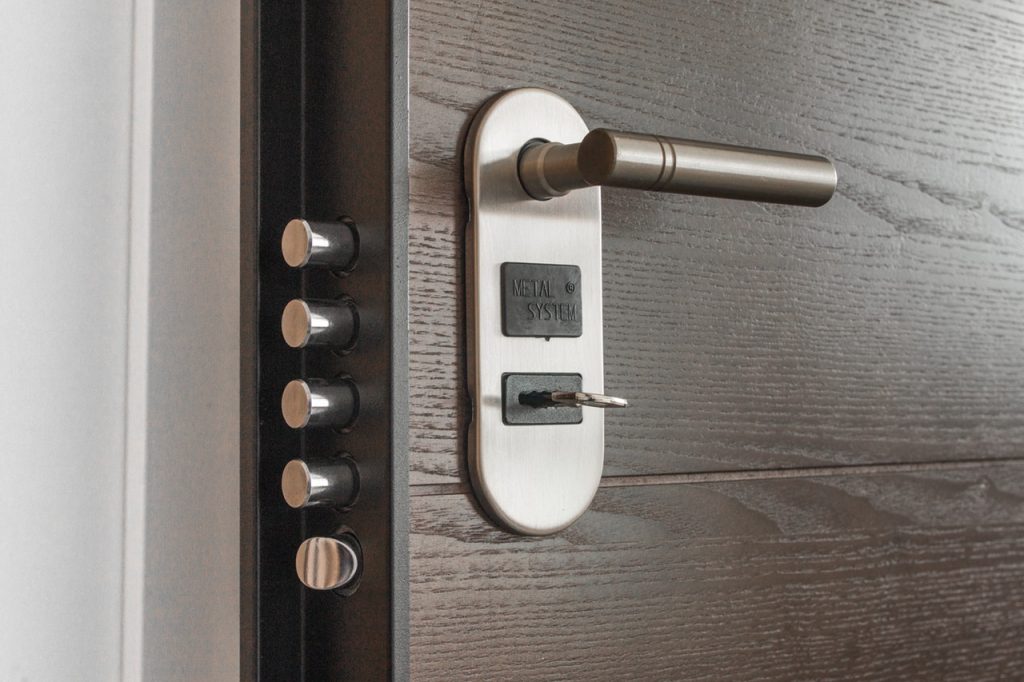 The locks you choose for your home or business will play a foundation role in the safety and security of everyone who interacts with it. While conducting your own research into the issue of locks is a good idea it's advisable not to make any final decisions until you discuss the matter (and your prospective choices) with a qualified master locksmith. This will ensure you get the right locks for your home or business.
#1 Lock Change Service in Calgary|
Trusted and Reliable Service call us @ 403-313-7882
Liability – When home or business owners think about having new locks installed they are often understandably concerned that the installation process may result in damage to their door, the door frame or the adjacent walls and floor. While such concerns are certainly reasonable one of the major benefits of hiring professional lock installation services like B&W is that we are fully insured in the unlikely event of damage.
<