Mul-t-lock Dealer (Authorized Dealer)
Need a reliable locksmith?
We're ready to help you with all your locksmith needs!
Mul-T Lock high security locks have garnered a well-deserved reputation for toughness and reliability and B&W Locksmith and Auto in Calgary are proud to be an authorized Mul-T Lock dealer. These beautifully engineered high security locks provide robust protection against picking, bumping and all types of forced entry. By replacing your current locks with Mul-T Locks you immediately increase the security profile of your property and may even enjoy a bit of savings on your insurance premiums.
A Mul-T Lock Dealer Explains What Makes Them So Extraordinary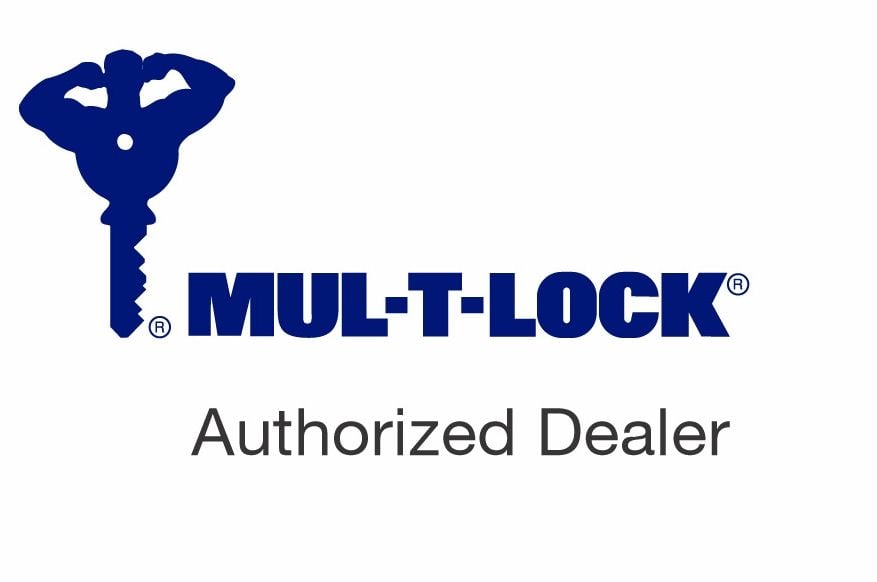 The days when standard door locks were enough to provide adequate protection for your home or business have gone the way of the dinosaurs. Criminals today are more determined and sophisticated than ever before and your locks need to recognize this fact before it's too late. Mul-T Locks are a cut above ordinary door locks and here's why:
Deadbolts that can't be beat – Standard deadbolts are a break-in waiting to happen. Some can be defeated by a determined kick while those at the real discount end of the spectrum are susceptible to being defeated with a simple credit card. That sort of nonsense just won't happen with Mul-T Locks. Their deadbolts are made of hardened steel and have integrated ball bearings in the bolt that put an end to jimmying.
Locks that can't be picked – Sorry to say but there are a lot of websites and videos out there today that teach people how to pick locks. Most average locks won't stand up to a competent lock picker but Mul-T Locks have a patented internal design engineered to thwart even the most skilled would-be intruder. You'll rest a lot easier knowing your home or business is no longer a sitting duck for some nefarious weasel.
Keys that can't be copied – With a standard door lock anyone who has access to the key can make a copy. So if you give one to your son or daughter and their less than savoury friend gets hold of it somehow they can take it to the hardware store, make a copy and help themselves to the contents of your home. With Mul-T Locks only authorized Mul-T Lock dealers like B&W can make copies and only then if the person wanting a copy presents their official Key Order Card.
Locks that lock from both sides – Standard operating procedure for many thieves is to first try and defeat the door lock directly. If they're unable to do that they'll break the window next to the door, reach in and simply turn the latch to undo the deadbolt. The Mul-T Lock Hercular Captive Deadbolt however enables you take the internal thumbturn latch with you when you leave home. The effect is a double sided deadbolt that can't be opened from either outside or inside without the key. This leaves the would-be intruder with little choice but to break a full sized window to gain entry. Something most front-door thieves don't like to do.
Install  Mul-T Locks today,Get a Free Estimate or call us @ 403-313-7882
Why B&W Locksmith and Auto is the Right Choice for Mul-T Locks
At B&W we employ some of the most experienced locksmiths in Calgary. These are highly trained individuals who stay up to date on all the latest security technology, including Mul-T Locks. As authorized dealers every one of our master technicians receives specialized training in the installation of these remarkable high security locks. Combine this training with our company's ironclad commitment to complete customer satisfaction and our determination to keep our prices competitive and you have the right combination of reasons why you should pick B&W to install Mul-T Lock high security locks on your home or business.
Your safety as well as the safety of your family, friends and business are our primary concern. That goal is what drive us to excel and what drove us to become a Mul-T Lock dealer. We recognize that not all door locks are created equal and want to be sure we provide you the option of selecting these outstanding high security locks should you want to. If you would like to learn more about these incredibly innovative and tough door locks for your home or business call the Calgary locksmith more folks trust than any other: B&W Locksmith and Auto.