Need a reliable locksmith?
We're ready to help you with all your locksmith needs!
Need  a licensed auto locksmith in Calgary? Rest assure that B&W Locksmith and Auto is the best choice! The unfortunate truth is that, in spite of how technically advanced today's automobiles are, most folks will still find themselves in need of an automotive locksmith in Calgary at some point. Even the most careful person will occasionally misplace or lose their keys or have them stolen. When that happens you need a car locksmith you can count on. You need B&W Locksmith Services.
Best Automotive Locksmith Services in Calgary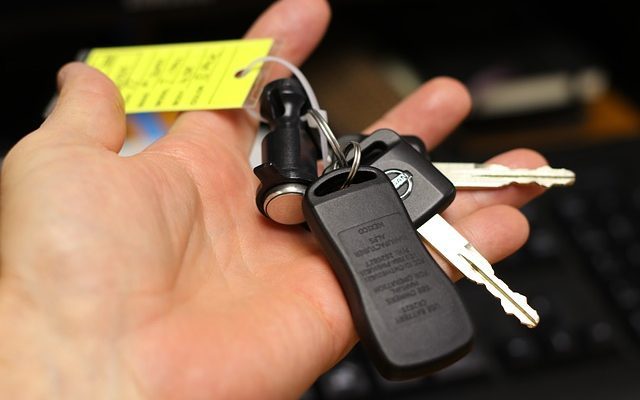 When you are unable to gain access to your car you don't have time to waste. You need someone to respond to your situation without delay and get you back on the road so you can resume you busy life and allay the fears of family, friends and co-workers. If you are away from home and the kids are with you the need is even more acute. When you call B&W Locksmith Service we respond immediately, 24 hours a day 7 days a week. Regardless of the time of day or weather conditions you can be sure that as soon as you call us the solution to your problem has been set in motion.
Comprehensive Automotive Locksmith Services
At B&W Locksmith we offer a comprehensive array of locksmith services. Every one of our rapid response mobile units is fully outfitted with the equipment and tools needed to get you back in your car and back on the road. Where others make excuses we find solutions and where others leave you waiting we get to you in a hurry, every time.
The Smart Alternative to Towing
When they find themselves locked out of their car away from home many people automatically assume they need to call for a tow. Once this happens your car will be moved to a tow lot and there's a good chance the towing company will call us to come open the vehicle. In such cases you wind wasting a lot of time and paying for the tow, the storage and the locksmith as well. When you call B&W Locksmith instead we get to you as fast or faster than any towing company would. We then get you back into your car and back on the road, typically in minutes, and you are free to resume your life. No time wasted accompanying your car to the tow lot. No towing or storage charges.
Whether you are in Arbour Lake, Haysboro, Walden, Fairview, Capitol Hill, Hillhurst, Cougar Ridge or anywhere else in the Greater Calgary area we get to you fast with the most dependable car locksmith services in the region. Our automotive locksmith services include:
Laser key cutting
Trunk unlocking
Car module program and synchronize
Ignition re-keying
Replacement of broken ignition keys
And more…
Whether you have locked your keys in the truck, lost them down a storm drain, had your keys stolen or your key broke off in the ignition call the pros at B&W and set the solution in motion. Every member of our staff is a highly trained locksmith with years of technical and practical training and experience. There is no situation they haven't seen. No problem they can't solve. When B&W Locksmith Services arrive on the scene you can warm yourself in our modern, comfortable vehicle while our technician sets about correcting the situation and getting you back on the road.
Profession Locksmiths You Can Trust
Make sure you keep this number with you at all times: 403-313-7882. If you have an issue gaining access to your car, van, truck, SUV or motorbike give us a call and we'll be there in a jiffy to solve the problem and get you on your way. Regardless of the make, model or year of your vehicle we find the solution. We understand that being locked out of your vehicle can be an extremely stressful situation so we don't waste time getting to you or getting to the bottom of things.
When you need fast reliable car locksmith services anywhere in the Calgary area call B&W Locksmith at 403-313-7882. We are fully licensed and insured and our services are always competitively priced.