Need a reliable locksmith?
We're ready to help you with all your locksmith needs!
When you need emergency locksmith services you don't have time to try them out and see who is an amateur and who is the real thing. You need to know that the locksmith you call will show up in a timely manner, with the tools, equipment and expertise needed, and set right to work fixing the problem. That's why you need B&W emergency locksmith services in Calgary. We built our reputation on delivering quality and value for our customers and they've rewarded us by making us the most trusted locksmith company in the metro region.
The Importance of Emergency Locksmith Services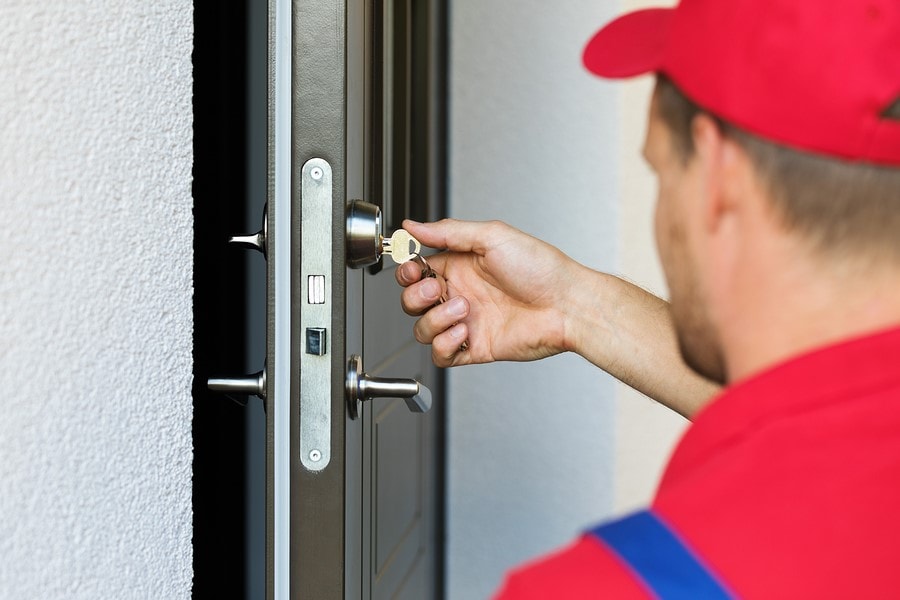 Most folks don't think about the importance of locksmith services until they lose their car key or someone attempts to break into their home or a disgruntled ex-employee takes off with the keys to the business. At that point the need for a first rate, fast and affordable locksmith who is available 24 hours a day suddenly becomes their most pressing need. The thing is, calling someone to come to your aid on short notice is a practice that's fraught with uncertainty. Will they show up on time? Will they have the knowledge and equipment they need to do the job now? Will they pad the bill with a bunch of mystery charges in an attempt to take advantage of the situation?
Those fears are well-founded because the bad news is there are unscrupulous guys out there with limited knowledge who will try and profit from your desperation. The good news is that there are also plenty of upstanding, talented and trustworthy locksmiths out there who are dedicated to their craft and will do their utmost to help extricate you from your bind. Primary among them in Calgary is B&W Locksmith and Auto.
Why B&W Locksmith and Auto is the Smart Choice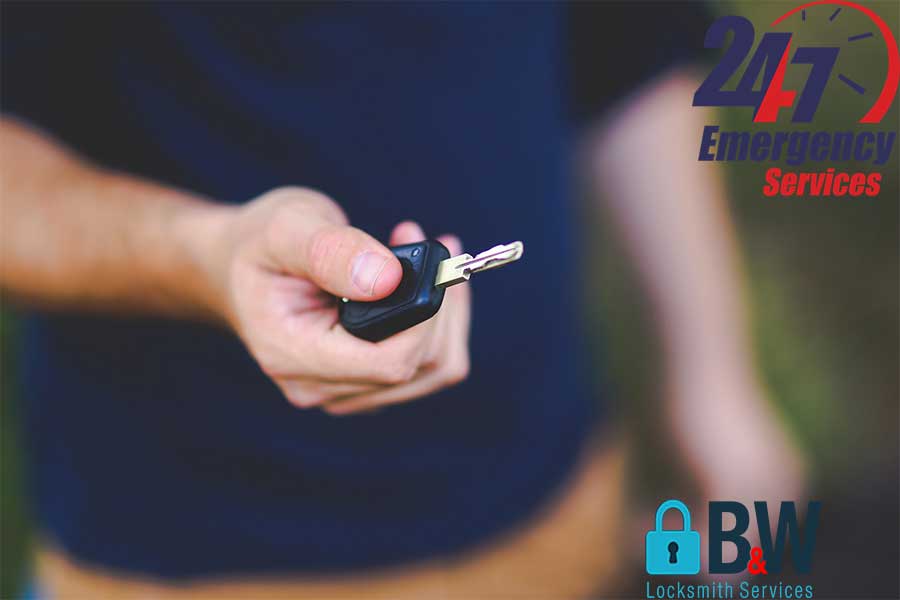 At B&W Locksmith and Auto we employ some of the most talented and experienced locksmiths in Alberta. Each one has been chosen by us for their high degree of training, their experience and their proven track record. We also field a number of mobile response units which are essentially mobile versions of our locksmith shop. They come to you fully stocked with everything needed to face any eventuality as well as the technology to craft brand new smart keys and much more. The benefits of choosing B&W emergency locksmith services are many and include:

Many of our customers are repeat customers because they know they will get exactly what they need fast and for a reasonable, transparent price. We don't accept "good enough" regarding the work we do or pad our invoices with phantom charges. Instead, we show up when we say we will regardless of the time or weather, assess the situation thoroughly and set about instituting the appropriate solution. That's it. Nothing more, nothing less.
Whether you live in the city center or on the outskirts of town and whether your problem is residential, commercial or related to your car we get to you promptly. If you need emergency lock replacement for your home or business we will discuss options with you and install only the highest quality lock from a major brands such as Yale, Schlage, Mul-T Lock, Medeco, Kwikset and more. When we finish working on your house, business or car we'll clean up thoroughly and leave you with a long term solution in place. We're also fully bonded and insured so in the extremely unlikely event that something gets damaged while we're working on your home, business or car it will be completely covered. Not all independent contractors are insured but you should only ever work with those who are.
When you need emergency locksmith services in Calgary make sure you call the best, most reliable company out there: B&W Locksmith and Auto. We have you covered 24/7/365.