Lock Replacement Services
Need a reliable locksmith?
We're ready to help you with all your locksmith needs!
Replacement is vital if your lock has been damaged beyond the ability of the locksmith to fix it. While it's true that in some cases a damaged lock can be repaired, if any of the internal components of the lock have sustained damage the wiser thing to do is almost always to replace it. Simply hoping a compromised lock will provide the security you, your loved ones or your business require is typically a recipe for disaster. For first class lock replacement services in Calgary B&W Locksmith and Auto are the company to call.
Why Homeowners and Businesses Need Lock Replacement Services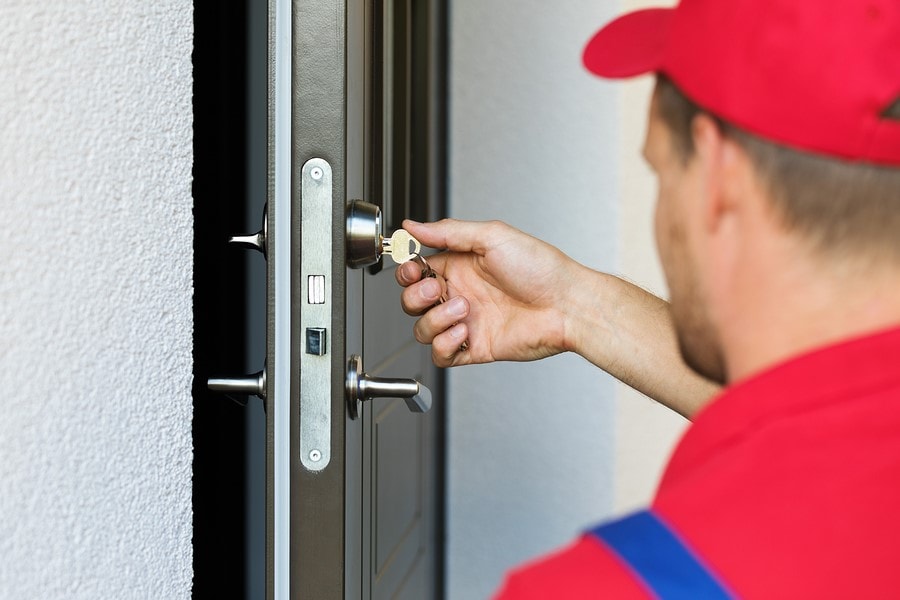 In most cases where replacement is called for the lock has been damaged during an attempted break in. Sometimes the intruder succeeds in entering your home or business and sometimes the locks stand their ground. But even if the lock has held fast against a burglar it may still be damaged beyond repair. In other cases – particularly on doors located in high traffic areas – the internal components of the lock may simply wear out over time and will one day start fighting back when you attempt to lock or unlock the door. At such times you will need to call a locksmith to determine if the lock can be repaired or if it should be replaced.
Potential damage – Folks are often worried that any work on their locks is going to cause damage to the door or door frame or the surrounding area. While this is certainly a legitimate concern it is far less of a potential problem when you have qualified lock replacement services handle the repairs, rather than trying to do them yourself or asking one of your employees to do it in order to save money. B&W Locksmith and Auto are covered by our comprehensive liability insurance. As such, in the extremely unlikely event damage does occur, it will be repaired at no cost to you.
Time – If the lock on your front door is malfunctioning you don't have time to waste. You need it repaired ASAP so that you can sleep easy at night knowing that your home or business is secured. We offer 24 hour emergency service so no matter where you are in Metro Calgary if you discover a problem with your lock while closing up your restaurant or shutting down your home for the night we'll be there in a jiffy to fix it for you. We offer the same fast, no-nonsense, high quality lock replacement services for regularly scheduled calls as well. Meaning we always get in, get the job done and get out with minimal interruption to your life or business.
Upgrading – If it's obvious that a lock needs to be replaced many folks will ask about upgrading their lock in the process, rather than simply doing a 1 for 1 replacement of the same lock with the same lock. If the lock to be replaced is an older one and there are now better, more effective options available, then upgrading the lock that needs to be replaced is a smart idea that will hold you in good stead well into the future.
#1 Lock Change Service in Calgary|
Trusted and Reliable Service call us @ 403-313-7882
Warning Signs Lock Replacement is Necessary
If you have been the victim of a break-in or attempted break-in your lock may have suffered obvious damage and need to be replaced. However, in other cases it may not be so obvious that your lock is about to fail. Some signs that there is trouble brewing include the lock sticking as you try and engage it, getting resistance when you try to insert or remove a key and a generally loose mechanism that rattles about. Failing to replace a damaged or old lock could leave you susceptible not only to brute force break-ins but to more sophisticated invasions as older locks are typically easier to pick than new ones. Regular maintenance checks of all your locks is recommended to ensure you don't suffer a costly failure.
B&W Locksmith and Auto in Calgary are the area's most experienced and trusted lock company for home and business. If you need lock replacement services there is no one better to call. We'll rectify the situation quickly and effectively so that you can rest easy.
Other Resources provided by B&W Locksmith and Auto